Travellers, Seekers & Wandering Ways – Terri Segal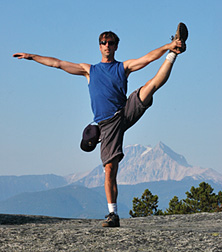 My intention with Travellers, Seekers & Wandering Ways is to interview an eclectic mix of individuals listening to and following their own inspiration, and learn how—by hearing the story of their wandering ways—they have created meaning in their lives so they may impart their experience to inspire, enlighten and inform others on A Path to Light.
Join us the last Thursday of each month at 1:30 pm EST* on Intuitive Soul Radio for
Travellers, Seekers & Wandering Ways.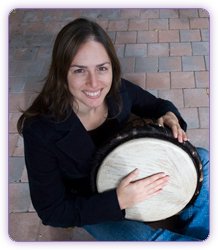 Terri Segal – www.RhythmicbyNature.com
Terri Segal is an Expressive Arts Therapist, Facilitator, and Educator who is dedicated to sharing the therapeutic value of creative expression through Group Drumming and Expressive Arts workshops. For the past 10 years, Terri has studied and taught West African Drumming and World Percussion. She is a trained Expressive Arts Therapist and Drum Circle Facilitator.
Terri participated in Health Rhythm's Group Empowerment Drumming Facilitator Training Program, Village Music Facilitator Training
Program, holds a BA Honors in English from McMaster University, and is a graduate of Expressive Arts Therapy at ISIS-Canada.
Through her business Rhythmic by Nature, Terri facilitates Group Drumming Programs at schools, social service agencies, and for
small and large businesses for the purpose of teambuilding, wellness, recreation, and education.
In her innovative, fun, and memorable workshops, Terri focuses on how the process of music-making can enlighten her clients in areas
of communication, stress management, and inter-personal dynamics.
www.RhythmicbyNature.com
Download