Travellers, Seekers & Wandering Ways – Jason Tarter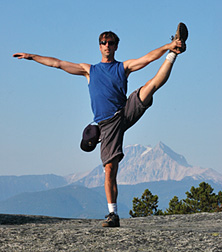 My intention with Travellers, Seekers & Wandering Ways is to interview an eclectic mix of individuals listening to and following their own inspiration, and learn how—by hearing the story of their wandering ways—they have created meaning in their lives so they may impart their experience to inspire, enlighten and inform others on A Path to Light.
Join us the last Thursday of each month at 1:30 pm EST* on Intuitive Soul Radio for
Travellers, Seekers & Wandering Ways.
Jason Tarter, D.Ac – Traditional Healing Centre (www.traditionalhealingcentre.com)
Graduated with a Diploma of Acupuncture from The Institute of Traditional Medicine in Toronto, Ontario. His training included the theory and practical application of acupuncture, herbs, massage, cupping, diet and lifestyle, and all other modalities of Traditional Chinese Medicine. He uses these tools to help balance and improve the lives of his patients. Mr. Tarter is completing his doctorate of Traditional Chinese Medicine while he manages the Traditional Healing Centre in Toronto, Ontario. The clinic offers patient-serviced care in a community setting to help lower the cost of treatments, and provide access to Chinese Medicine Health Care to a greater portion of the population.
Community Acupuncture
Acupuncture has been a community based medicine for most of its history. In Asia, acupuncture has traditionally been practiced in a group rather than individually. For acupuncture to be most effective, patients need to receive it frequently and regularly. As acupuncture has moved toward the mainstream, it has been forced into a paradigm of one-on-one treatments and high prices, which has decreased not only patient access but treatment efficacy. Community Acupuncture solves this problem!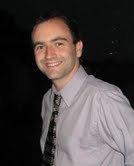 www.traditionalhealingcentre.com
Download