Tracy McBurney 11/02/10 Ho'oponopono and Responsibility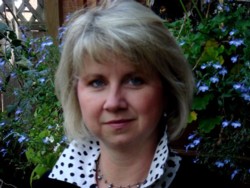 Tracy is a graduate of the University of Toronto with a Bachelor of Arts, Major in English. She also holds a diploma with Honors in Holistic Nutrition. She has taught for the Canadian School of Naturopathic Medicine, The Canadian School of Nutrition, The Institute of Aromatherapy and is currently a faculty member of The Institute of Holistic Nutrition. She balances a busy private practice in Nutrition and Energy Medicine with her teaching. In her practice she incorporates many of the modalities and teachings of her Energy Medicine and Psychology of Disease courses to aid clients in attaining a true healing of mind, body and spirit.
She specializes in the release of allergies, intolerances and chemical sensitivities and in helping clients to release the energy blocks connected to shocks, traumas, wounds, injuries or old pain held in the body or the mind, to aid them in making better choices and finding new perspective in their life.
Tracy currently teaches Psycholgy of Disease, the Advanced Psychology of Disease, Advanced Cleansing and her Energy Medicine courses at The Institute of Holistic Nutrition in Toronto.
In this interview we spoke of Ho'oponopono and Responsibilityl!!
Download
www.tracymcburney.com
[email protected]
Phone: 416-690-1243