News for the Heart: Laurie Huston talks with Eric Altman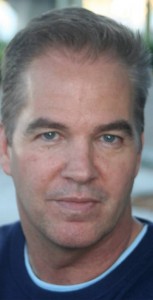 News for the Heart with Laurie Huston talks with Eric Altman on the most important thing we can do for physical, mental, emotional and spiritual well-being! Included in this discussion are 2 healings available whenever you listen to them and a lengthy discussion on the energies available and our biggest issue that blocks us from BEing. We have also chosen to create a "support group" and we will provide details on this exciting venture as soon as they are finalized. Join us for this fascinating discussion! We're Getting to the Heart of what Matters!
Eric Altman
For over twenty years, Eric Altman has dedicated himself to healing others through his gift of distance healing combined with his awakened state of spiritual teaching.
Eric's spiritual teachings are based on the idea that awakening should be simple, practical, and down-to-earth. One of the biggest myths of all times is that spiritual awakening and evolution are difficult.
Physical and Emotional Healing
Eric's system of energy healing transmissions, Heart Field Healing™, uses personal assessment, reflection, and energy healing to assist you in building pathways for a deeper connection with yourself. He guides you in activating your innate healing abilities, resetting your nervous system, and communicating pure unconditional love to your entire being. In turn, this supports expansion of your awareness and consciousness, resulting in profound and lasting psychological and physical benefits. Eric's transmissions promote presence, inner freedom, wellness, confidence, creativity, and self-reliant wholeness.
Spiritual Awakening
Integrating age-old spiritual practices with the reality of twenty-first century lifestyles, Eric teaches a clear, simple, and dynamic path to awakening—free of dogma and full of play. You'll find out how simple and easy it is to live from a place of deep aliveness, curiosity, and integrity, where each and every day is an opportunity to radically enjoy being who you are. Eric's teachings are relative to the here and now, and encourage you to integrate all facets or your life with your spiritual transformation. Learn to play in the playground of your soul: when we laugh, when we truly let go, we awaken.