Joshua Zuchter 15/06/09 Spiritual Business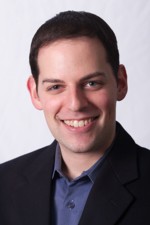 Joshua Zuchter, has been called a healer, teacher, and spiritual guide yet is more commonly referred to as a life coach, business consultant, and inspirational speaker. Part entrepreneur, part sage, Joshua is sought after for his expertise in understanding the human mind, human behaviour and relationship dynamics.
Joshua has inspired thousands using the revolutionary tools and techniques he has developed related to metaphysics, the mind, body, spirit connection and modern application of eastern spiritual philosophies. Joshua coaches individuals, entrepreneurs, executives and families.
He has also written many articles providing lively anecdotes, practical tips and "real-world" advice.