Gail Swanson 04/05/09 Author of The Heart of Love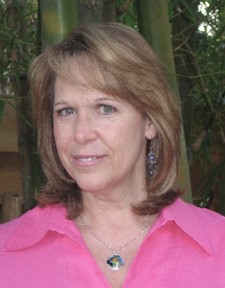 Gail Swanson is the author of the book The Heart of Love : Mary Magdalene Speaks.
In the midst of a long and debilitating illness Gail received a life changing vision of Jerusalem and was given information about Mary Magdalene. She was told of a connection between Mary and herself. Soon after writings emerged in the form of stories, prayers and poetry. Mary's words soothe, heal, encourage and inspire and they touch deep within, emotions and memories long forgotten.
Gail was guided to compile the messages she received into book form and The Heart of Love was born. Mary Magdalene has blessed Gail with her presence, her memories and her heart. It has magnified the beautiful knowledge that we are all one. She invites you to open your hearts and merge with the divine words written upon the pages of The Heart of Love. She encourages you to ride the vibration of the sacred emergence of the Divine Feminine and to ignite the flame of remembrance of all that you are. Gail has found that the beautiful energy of Mary Magdalene is being brought forth in many ways to help to reveal and balance our hearts and our lives.
Gail also creates intuitively guided meditations using the Diamond Energy. These meditations are powerful journeys of the heart and help at the deepest levels to release, heal and transform.
She continues to share Mary Magdalene's messages through her website and workshops and can be reached through her website at www.theheartoflove.com.