2020 Vision and the Antidotes to Fear and Stress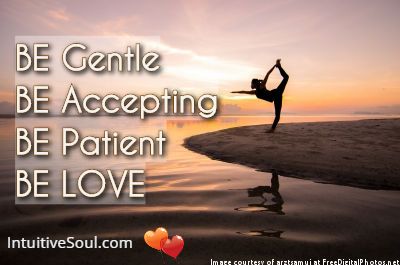 I think back to the beginning of this year – with my 2020 Vision – and wonder how we missed most of this year to a virus that left us holding our breath and waiting – holding our breath and waiting instead of creating the vision we knew was ours. The 'holding our breath and waiting' began Friday March 13th here in Canada. And now, after we have passed over the six month mark, it is looking like the dreaded 2nd wave has approached. Our 20/20 vision didn't prepare us for this – and most of us are still scratching our heads wondering what we accomplished over the Spring and Summer of 2020. We've seen a great deal of controversy and fear – hidden through anger and suggestions of conspiracy. We've also seen others step up and be gentler and kinder to the World. But somehow we've all felt stuck and waiting for something. What? What are we waiting for?
And we had great plans … so where did they go? Can we salvage the next wave of this pandemic and find a way to thrive?
It's difficult to make a plan when everything is not as we have ever known. People everywhere are feeling isolated and lonely – while also worrying about financial stress. When our finances are in jeopardy our relationships deteriorate and fears abound. The lack of money is probably the single greatest fear most of us have. This fear influences almost all of our experiences in some way. And this is why many of us feel stuck – and angry. Regardless of Mars, the planet of action (and anger), being retrograde until Nov 13th maybe it now being 8 months exactly to date of our closures will bring some 'luck' into our environment. Eight being a 'lucky' number. But what will it take to have the motivation to create the Dreams we seek and the determination to succeed?
Succeeding of course is part of the dilemma. What is our definition of success? Happiness, balance, harmony or does it only relate to our financial success?
I've noticed that stress has been a huge factor for me. I don't usually believe I am a stressful person but I noticed that my mind is very unsettled. I find it difficult to just BE. I haven't been someone who watches TV but I escape into books regularly and find myself choosing to escape instead of focusing on my work. Am I bored? YES! Lonely – absolutely. I have been feeling the effects of Social Isolation that seems to impact us all – and I can so understand how people become depressed. We may walk this journey alone but that doesn't mean we aren't meant to be supported, nurtured and continue to be Social Beings. It is part of our nature to BE social. Plus we can't grow without relationships and social interaction. And so doesn't our success have something to do with this? Overcoming stress. Being more settled. Being active. Socializing?
Success, for me, means to be physically, emotionally, mentally and spiritually balanced. When one of these parts becomes unbalanced the whole personal ecosystem is impacted. And our personal ecosystems are being challenged and out of whack throughout this pandemic. We need social stimulation and we need motivation to pull – or ease us – forward. And so we need to stop blaming everything 'out' there as the problem – regardless of whether it is correctly, or not, the problem – and start accepting responsibility for all the s#!t that is happening. Yes, we need to know and acknowledge that we are all responsible not only for our own personal situation but also for the state of the world – we are ONE. And so in the midst of all this we have to find a way to somehow not become overwhelmed by everything that is happening.
So how do we do this? What I find working in my own steps of emergence is: Taking small steps at a time. Being fully present. And we need to find more ways to make things less stressful and more fun. Yes, we need to be gentle on ourselves so that our story of guilt, shame, anger, and fear doesn't overwhelm us. Like it has been.
Small steps at a time: We can't continue to try and fix, heal, change and manipulate our surroundings, others or ourselves. If we have financial concerns – we won't have a million dollars land in our lap without taking small steps toward our financial freedom. If we strive for success – it won't happen overnight regardless of our definition we need to take the small steps like giving ourselves the same patience, acceptance and love that we give to small children and pets. And so that we don't become overwhelmed on our way to our larger goals we need to take small steps to achieve our little goals. What small steps do you intend to create?
Being fully present: This is a constant; we can't be caught in linear time – worrying about the past or future. The only way we can take small steps forward is to BE fully present rather than being marred by past experiences or future concerns. This 'being out of the present moment' also causes overwhelm. For me taking moments out of my day to Breathe helps me to be present. I also find that if I can be still so that I can discern what is happening around me, those things that are distracting me from BEing Present, this somehow gets me thinking about and inside the present moment. And sometimes just trying to BE aware of my responses to life, in the moment, also puts me into the present moment. Are you distracting yourself? Is your emotional wellbeing impacted by outside interference? Are you concerned more about wearing a mask than being present? Are your stress levels being impacted by the numbers of this pandemic – or is something else adding to your stress – even beyond the financial stress that so many contend with? Only when we are present can we become aware of what is manipulating our energy, wellbeing, and stress. We need to BEcome REAL, authentic with ourselves and that happens when we are present. Are you practicing to be fully present?
Less Stress – More Fun: When was the last time you did something fun that wasn't to distract you from your life and did something that you did just for YOU? When did you do something fun instead of contemplated how serious our lives have become? When did our lives become so serious? Aren't our lives meant to be more playful? We don't have to wallow in our pain and fears. No. I think we need to laugh more, play more. That is what living is all about! Yes, we have to Grow up and typically we do this through our fears and pain – but if we are to learn to be more gentle – then we need to be able to EnJOY ourselves on this journey! Let's laugh, dance, play … and let our Hearts Soar! Let's take a small – and deliberate step in our present moments and do something FUN today. Maybe we should do a number of things that are fun! I like to create post-its and reminders throughout my home. Maybe you would like to do this or create a checklist and put checkmarks on your calendar – you know, a check for every fun thing you do just for you, beautiful you!
Let's be Gentle to ourselves and to those in our lives. We can't continue to stress and overwhelm ourselves and not pay a price. And we are all paying a price. So maybe we can stop paying that price. And we can find ourselves taking the small steps – even the ones that help us to be fully present – to have more fun. And as we look on our days with this happy feeling of greater success then our reward is, in moments like this, that we can let go and allow the Universe to guide us. Yes! And we can BE present and find our voices. This is one way that brings more Joy. And we all have moments that change our lives. THIS is such a time, such a moment, such an opportunity. We are on the precipice of something amazing – if we allow our vision of it, our 2020 Vision, to assist us to evolve. Let your dreams guide you forward in this time of change. BE Gentle, BE Accepting, BE Patient, and BE LOVE.