2019 Year of Claiming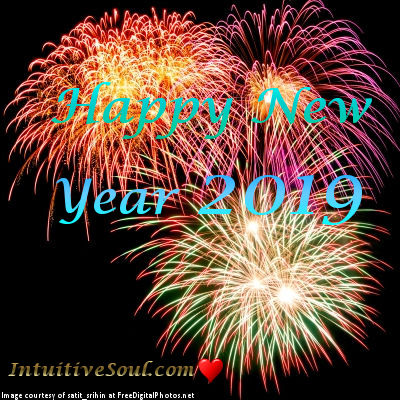 Can you believe that it is almost 2019? The year of Mastery 2018 was challenging with all the personal retrograde planets that impacted us throughout the year. 2019 will only have 3 Mercury Retrogrades and both Mars and Venus will be direct all year. Mastery was all about understanding and growing who we are. This New Year has been termed Year of Claiming by Lori Wilson and while she channeled her New Year Forecast by Grandmother.
2019 Year of Claiming
While listening to Lori's interview I wanted to explore some of the relevant points that I felt impacted me. Before being able to 'claim' yourself this year you have to have felt 'claimed'. I think this was instrumental in examining my life. For most of my life I have not felt 'claimed' by my family or felt I belonged. I have always searched for my acceptance and inclusion with a deeper spiritual family. Unfortunately this did not always have a happy ending. I know what it is like to feel abandoned, as it has been my 'story' for most of my life. However, I have for many years, recognized it as a 'story' – I see things from this perspective even when another part of me knows this isn't truth. My search for a spiritual family often hurt even more than a family I never really felt a connection to – due to my feelings about being adopted – because I felt like my spiritual community should live from the same code of ethics that I lived by. Unfortunately that was almost never the case – as ego impacts us all – especially those given roles – and I would view any perceived betrayal from my perspective of 'abandonment'. A lose/lose perceived situation.
Lori and Grandmother reminded me that my claiming was never from people – maybe my cats – but like most people I feel a deep connection with nature. I remember as a child that whenever I felt a need to find my connection, wellbeing or happiness and when I felt the most open was finding my way to a specific 'place' – a sacred place to me was being in nature: walking through a forest, sitting by Georgian Bay or watching the stars. Today I still feel the need to find comfort in residing so close to the Lake and walking along it daily and by searching the skies. I don't really live anywhere near a forest anymore although there are some lovely big old trees. I do feel claimed by both the water and the night skies (even under the light pollution of Toronto). We need to be reminded that there is something Bigger than ourselves available to us.
We need to be reminded that there is something Bigger than ourselves available to us – a sense of community and belonging
Once we feel 'claimed' and remind ourselves that we are connected and part of something bigger – a sense of community and belonging – then we can work on 'claiming' ourselves outwardly. The first place we are recommended to start is our 'home'. Grandmother suggests that we first need to feel our 'home' is where we 'nest' and most of us tend to focus our energies on others and putting their needs before us. I know that is something I work with a lot and often in the past few years I have nested much more. This incoming year is important to 'nest' but not for hiding or healing, at least for me. I see this as a need to use our 'home' as a way to feel safe and to expand our 'claiming' of who we are. I was told in my recent interview with Lori and Grandmother that hibernation in my 'home' is necessary and I need to work on this 'claiming' by writing and enhancing my teaching abilities to assist each of you to recognize you are Divinely Unique. I like that because honestly I still need to feel my safe place is home. 'Home' to me is where the Heart lies and my actual home is where I live and work – so feeling safe in my 'home' is a must.
Next is our body – 2018 was a year where I focused on my health as I have had some challenges over the past few years – so I really wanted to feel better from within. I have been taking more responsibility over my health; I have witnessed how harmful some substances – that are socially acceptable like sugar and alcohol – are to our temples. I know that teaching about addictions may be a continuation of the teachings of my work as it relates to viewing how we distract ourselves and harm ourselves because we allow our fears to push us to seek something comforting when we are feeling emotionally, mentally, physically or spiritually uncomfortable. Learning that our body is a temple and nourishing it is my new priority and now that it is working better I can definitely focus on nourishing it and honoring it as my inner home.
I can feel that the definition of 'home' seems to be a theme both personally and for 2019 as a whole. To 'claim' yourself or who you are requires knowing your 'home' – both physically as in where you live and also the 'home' within your body. What does 'home' mean to you? If our 'home' isn't safe and nourishing then how can we fully stand up to 'claim' who we are? We need to unconditionally Love and Accept our Self, our inner and outer environment as well as the community within which we live. To fully Love and Accept we need to take responsibility for where we are before we can truly 'know' who we are. So 'home' will have a greater importance this year as we accept responsibility for what we choose to focus on doing. Claiming our Self will require nourishing and nurturing 'Home'!
My hope for you this 2019 is for you to Claim your excellence and Divine Uniqueness within everything you do and to allow your 'Home' to shine brightly the Divine Essence that is all that You Are!
Focus 2019 shared by Lori and Grandmother offers two hours of valuable information which I highly recommend listening to so that you can determine what your focus will be. I will come to a deeper understanding of 'home' so that I can 'claim' my new focus of teaching. I will honor and nurture my inner and outer expression of Who I Am and step easily and Graciously into Radiating Unconditional Love and Acceptance while acknowledging the Divine within everything! My hope for you this 2019 is for you to Claim your excellence and Divine Uniqueness within everything you do and to allow your 'Home' to shine brightly the Divine Essence that is all that You Are!
From my Heart to Yours